This morning we joined tons of families in our community and "officially" started back to school! Even though we homeschool, I want my kids to be in sync with their friends and peers when it comes to the school schedule. So today was the day! I planned on getting up before them to cook breakfast - but they must have been super excited, because they woke an hour earlier than normal! So we started our first homeschool lesson together in the kitchen. ;)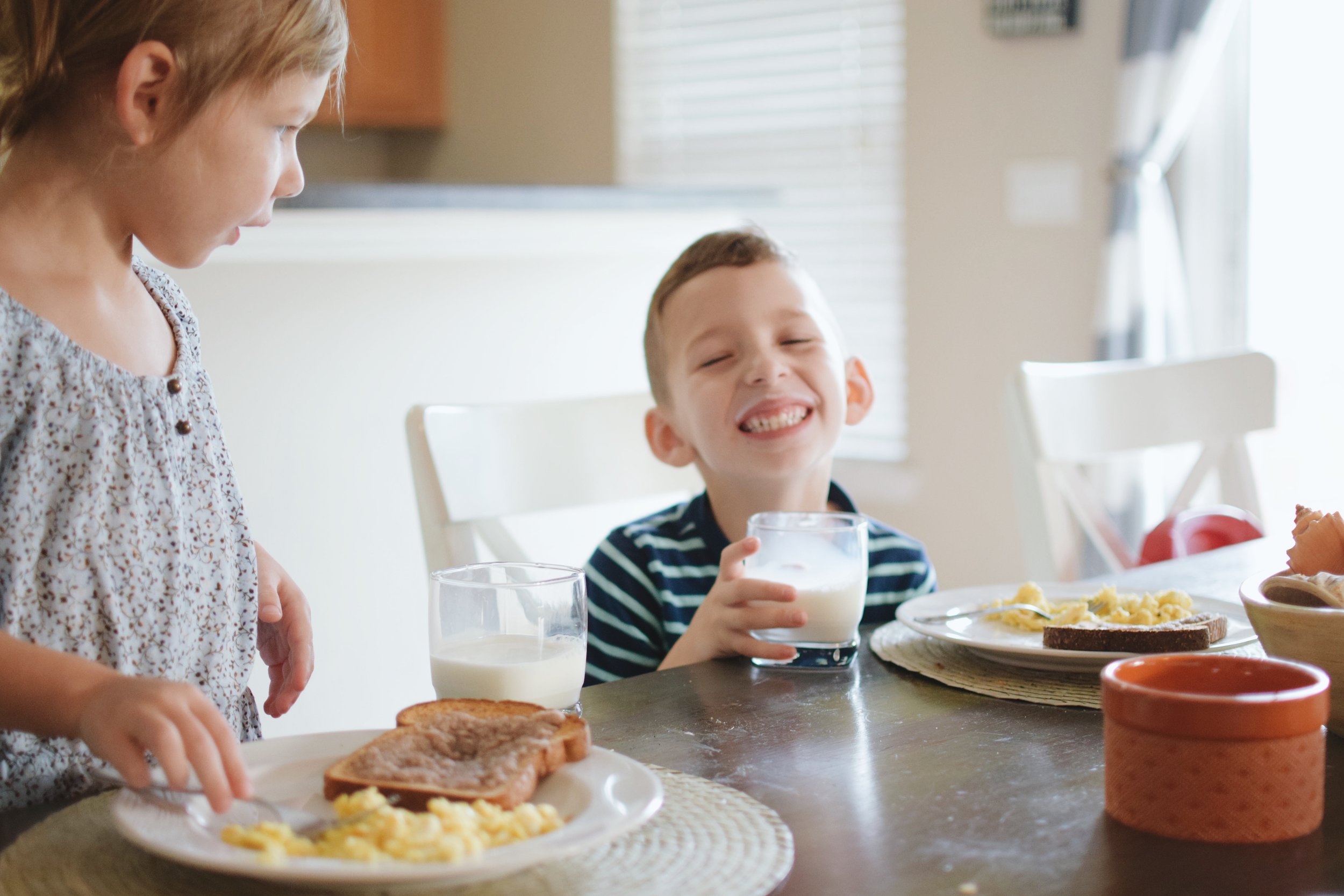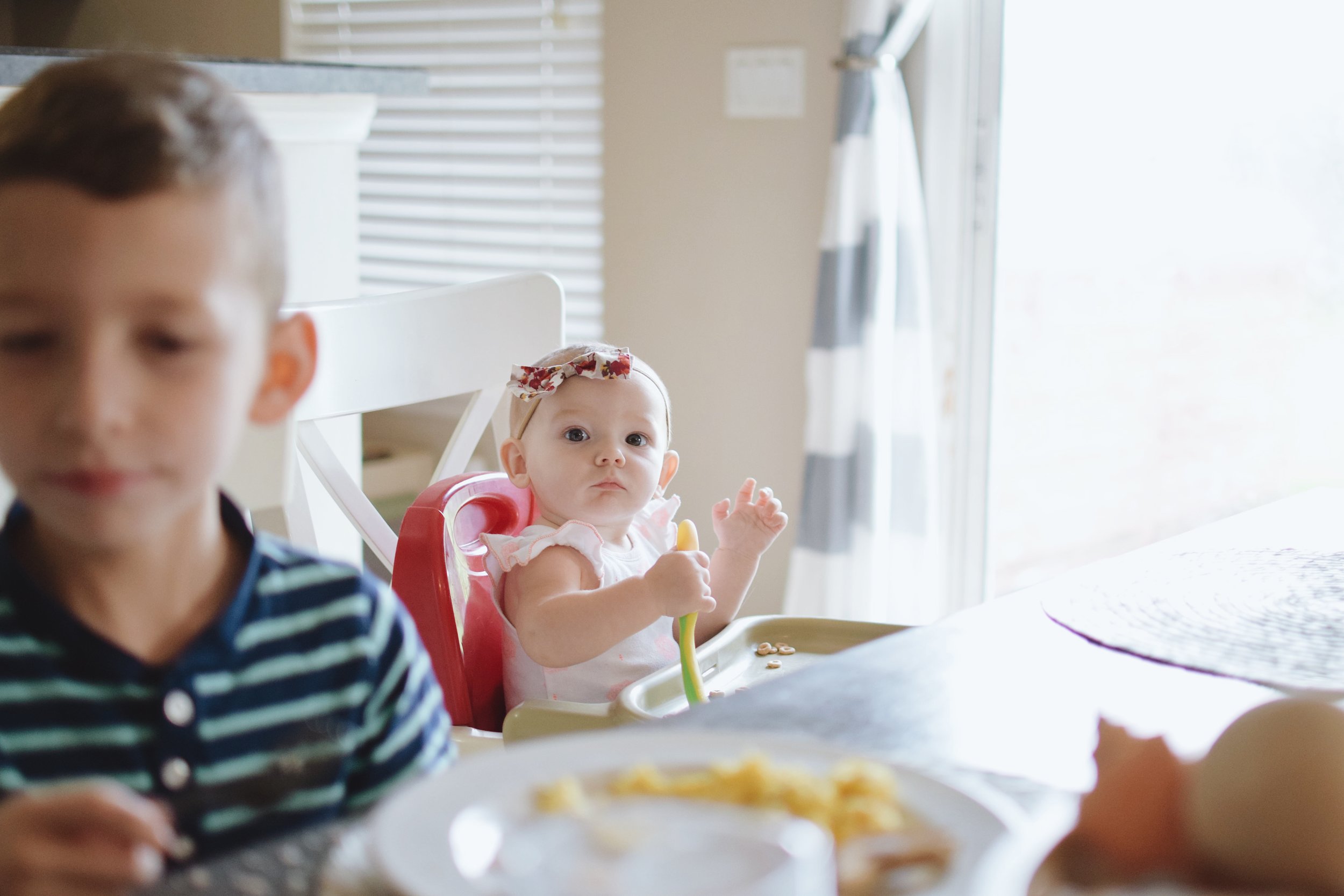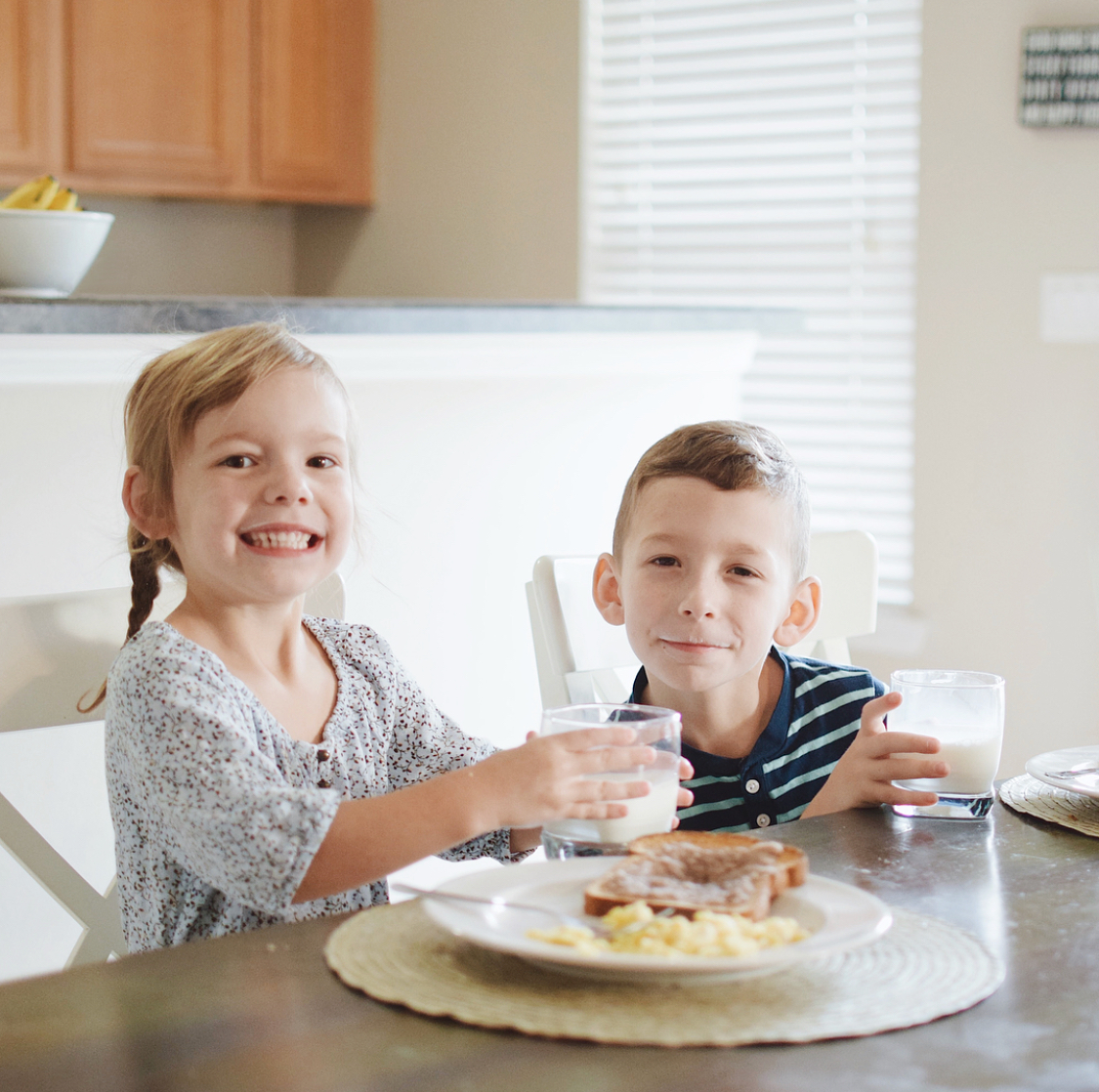 They helped me crack and scramble the eggs and measure the cinnamon and sugar for our cinnamon toast. We sat down for breakfast around 8am and started our morning routine. I read to them from The Jesus Storybook Bible while we ate. Micah got his first bible at church yesterday and was eager to look up verses to read along too! This was probably my favorite part of our whole day and something I have been looking forward to doing with them for awhile.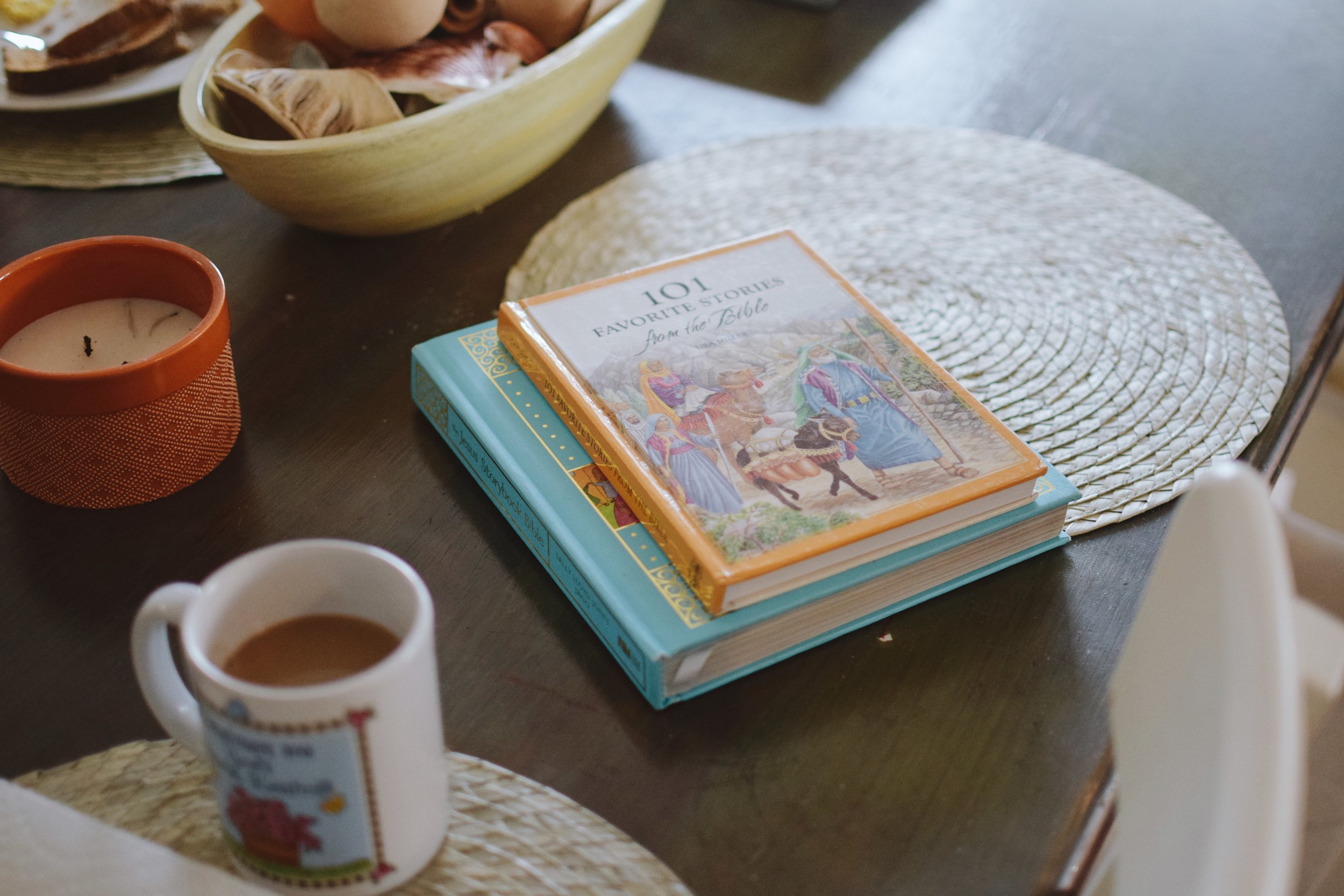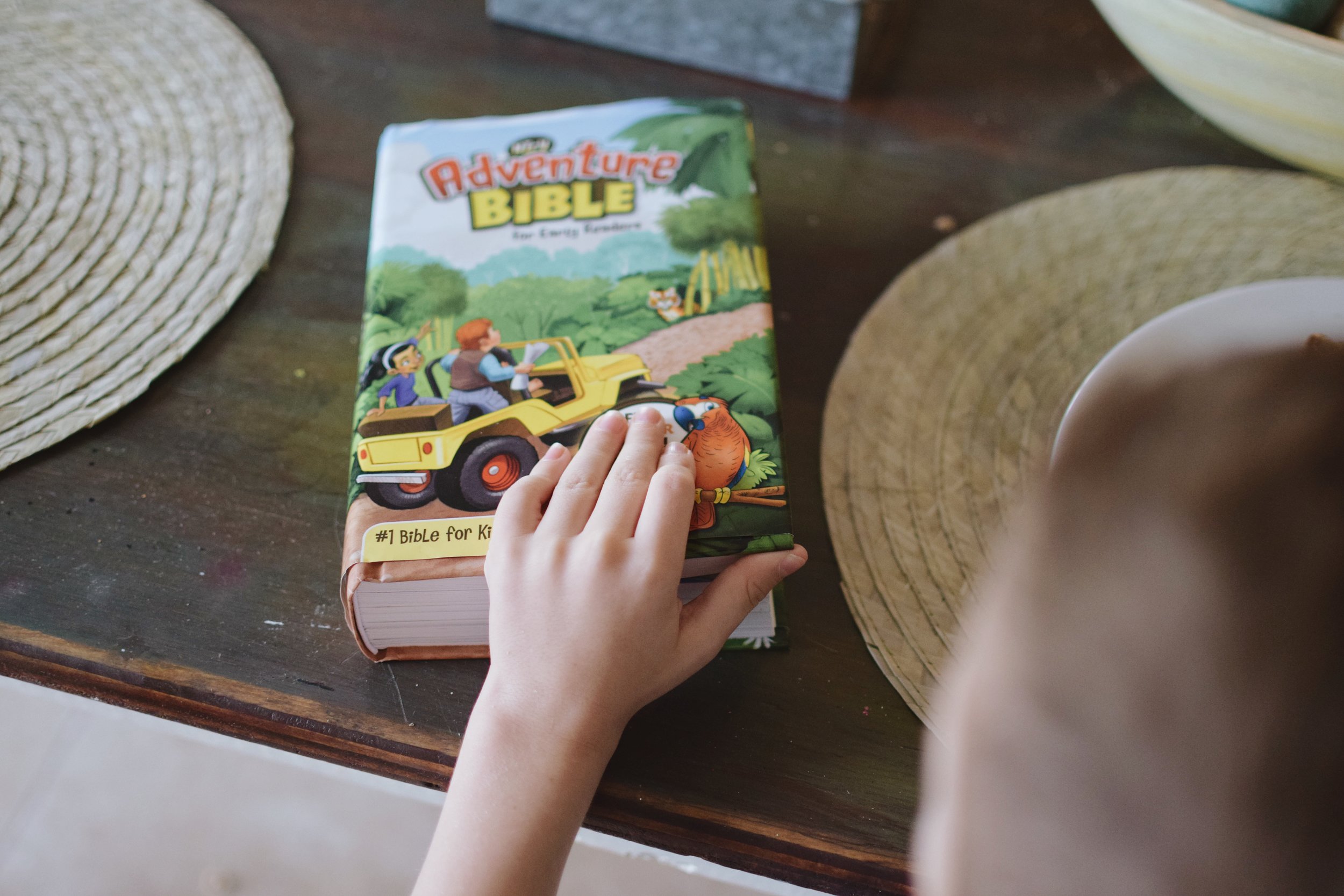 After bible and breakfast, I had Micah and Hannah grab their backpacks while I hid their school supplies and books they would need that day around the house. Then I let them have a little scavenger hunt to find them! This was a last minute idea I found while browsing some ways to make their first day of school special for them.

Once backpacks were packed and on their shoulders, Hannah really wanted to go outside and ring the doorbell to come to "school!" I'm sure any watchful neighbors were humored by that.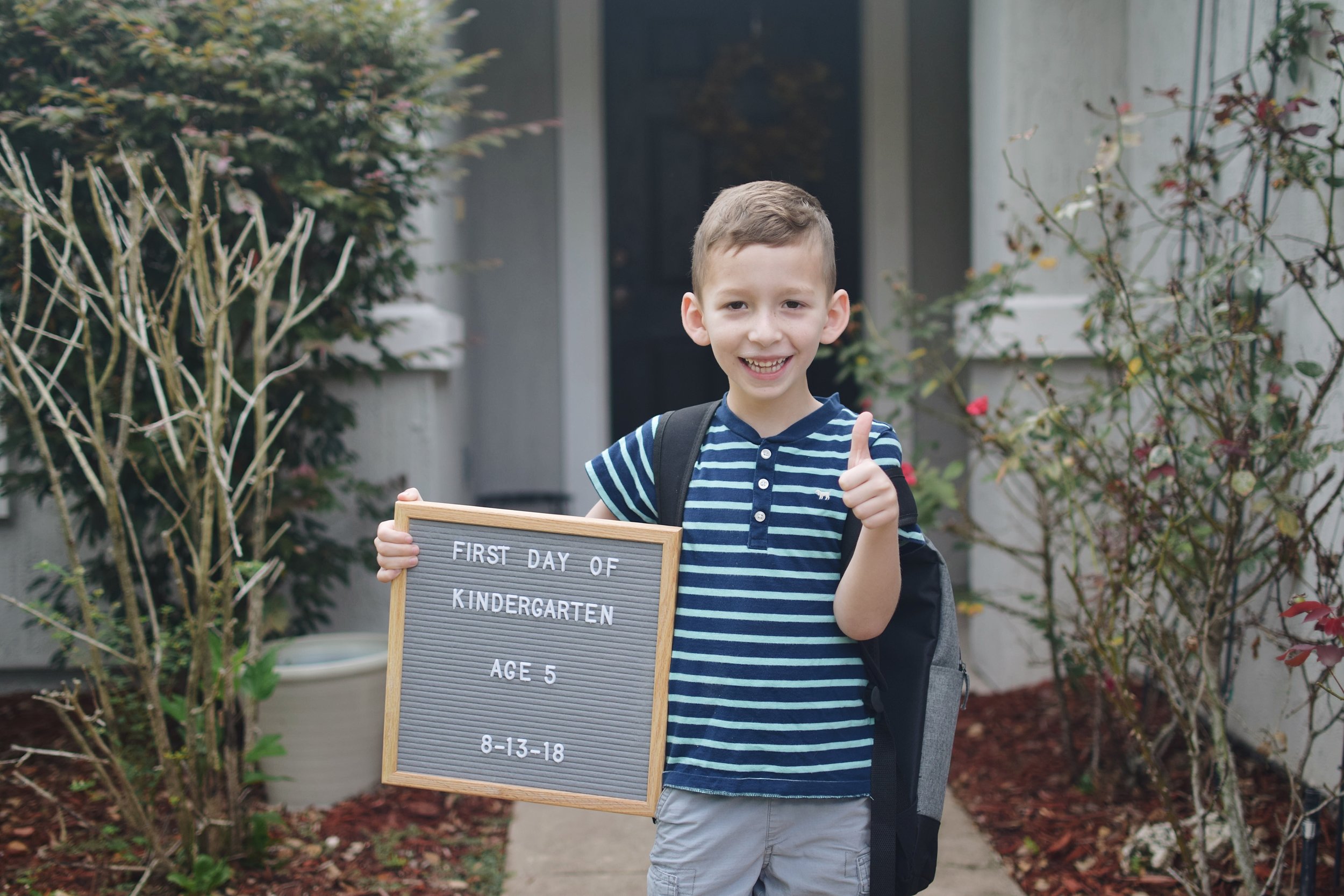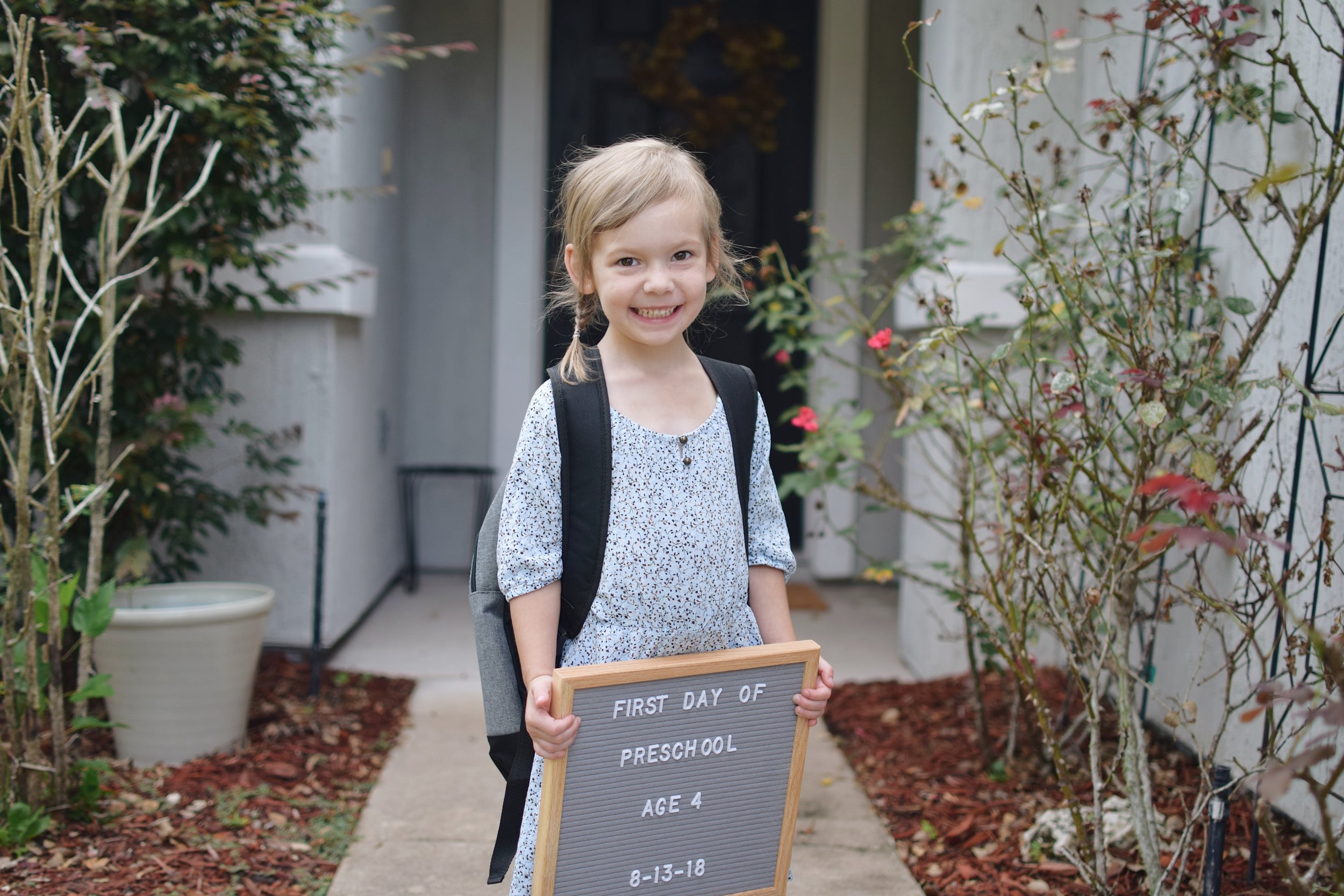 They have been so eager to dive into their Math-U-See curriculum so we started with that first! I actually let them do a few pages over the summer, so they were already familiar with it. It was nice to have the video lesson to watch with them before we began. It helped to hear from someone other than me for a change. :)
After we finished math, we started our new The Good and the Beautiful curriculum for Hannah (Level K Primer) and Micah (Level K). I was impressed! I appreciated that Hannah's lesson was really short. She could do more, but I would much rather have to add things on top of the curriculum than feel like it is way too much for her to complete or enjoy. Micah, on the other hand, took about an hour to complete his lesson for the day. There was everything from reading, phonics, spelling and poetry memorization. I felt like it was a perfect starting point for him!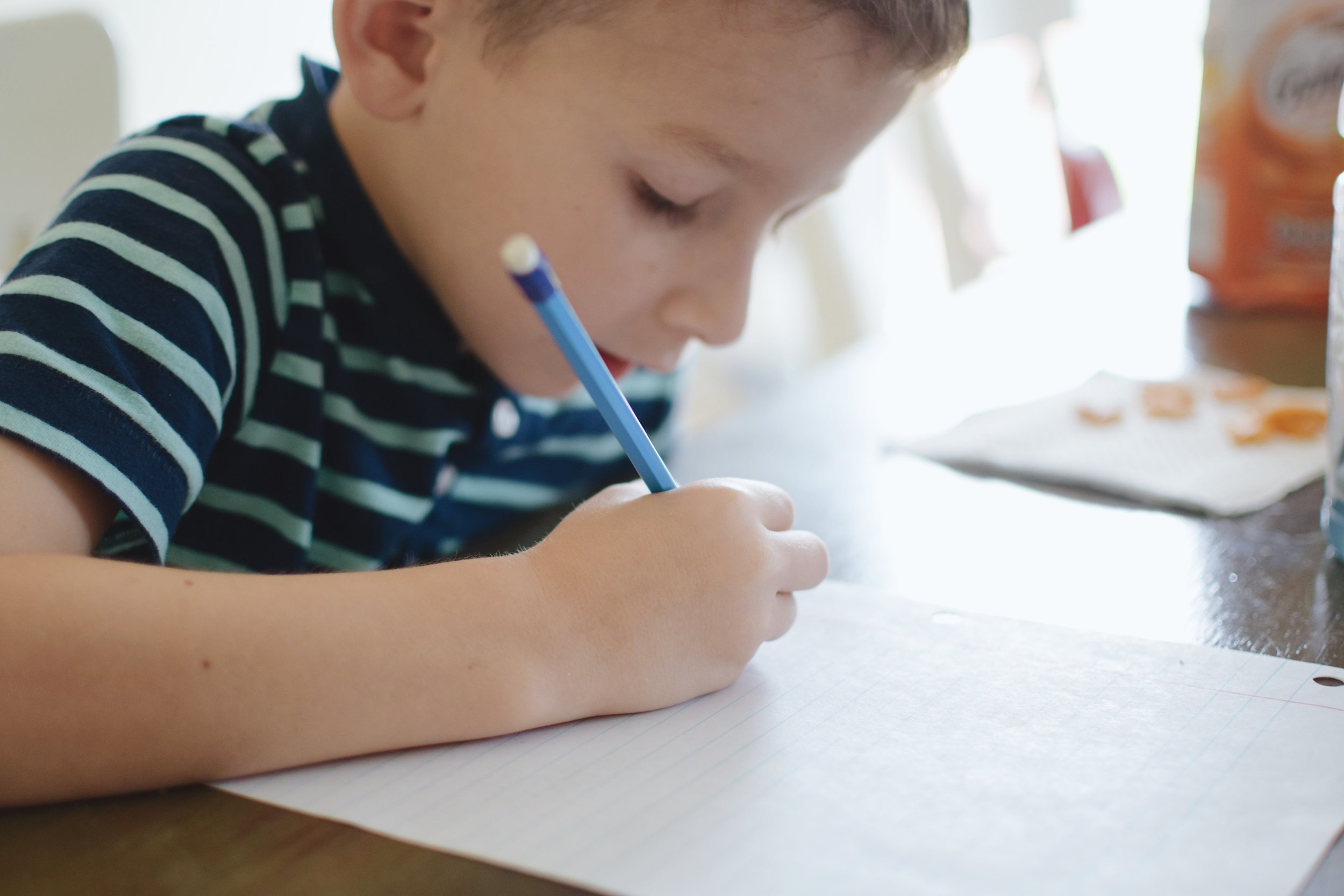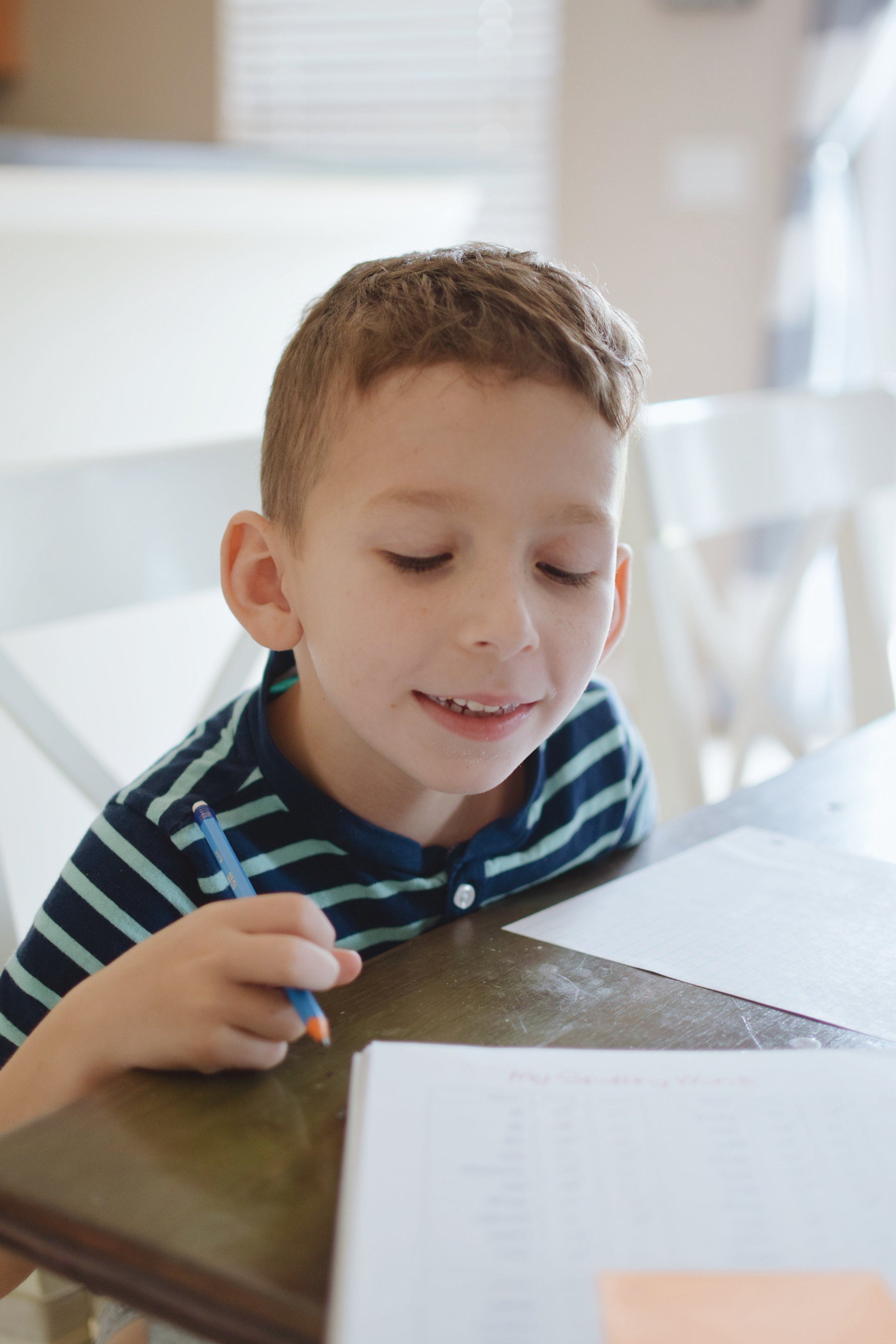 We finished everything around 11am and then headed to Chikfila for a celebration lunch on a job well done!